The Disappearance of Little Thailand
By Jillian Loe & Gerald Sim
Names in the article have been replaced with psuedonyms to maintain the anonymity of interviewees.
Just as the Filipino community has with Lucky Plaza, and the Burmese community with Peninsula Plaza, the Thai community in Singapore has "claimed" the Golden Mile Complex as their own. The Golden Mile complex has become so associated with the Thai community that it is now more popularly known as "Little Thailand". Here, electronic beats from the many Thai discos reverberate through the night, and the muffled music commingles with the smell of Thai spices wafting from the 24-hour Thai eateries.
More than 47,000 Thai nationals in live in Singapore making the city the 8th largest Thai diaspora in the world. Unlike the Filipino, Burmese, and Indonesian diaspora, whose presence is now large enough to go unnoticed, the Thai diaspora remains relatively obscure in Singapore.
In a notice dated 3rd August 2018, tenants of the Golden Mile Complex were informed that more than 80% of building tenants have signed the proposal for en-bloc sale. In other words, the entire Complex is poised to be put on the market, open for developers to buy, raze, and rebuild.
Although it opened as luxury flats in 1973, the Complex has since made a name for itself as a seedy establishment frequented by foreign workers, prostitutes, and drug dealers. The ripples it made in the architectural world, with behemoth figures in the architectural world such as Rem Koolhaas and Fumihiro Maki complimenting its groundbreaking design, have since been forgotten.
Ironically, as plans for the Complex's destruction become more concrete, architectural interest in the building and other historically significant properties in the city has been renewed. Local contemporary art center The Substation, for example, is currently holding an exhibition and series of events, "En Bloc, or Buildings Must Die", that frames conservation as "part of a larger, complex conversation about heritage." The Singapore Heritage Society also recently published a position paper that illustrated in detail the architectural merits of Golden Mile and other iconic Modernist buildings in Singapore. Photographer Darren Soh's exhibition "Before It All Goes" features the Golden Mile Complex as one of the many buildings under threat of or slated for demolition under the En Bloc programme. Nevertheless, the passing of the en bloc proposal means that the en bloc sale will go through and no amount of activism can reverse that decision.
The discourse has been centred around architectural commentators, urbanists, and long-time residents of the Complex, but the Thai inhabitants of Golden Mile, those who make Little Thailand, have largely been excluded from the conversation. We talk to a handful of young Thais who have experiences with the Golden Mile, a relic of Thai culture in Singapore inextricable to the Thai people here.
Spreading One's Roots -- The Immigrant Social Sphere
Rain's family knew they were moving into the Golden Mile Complex even before their plane touched down on Singapore tarmac. Singapore's "Little Thailand" is well-known to the aspiring emigrants back in Bangkok who all want a piece of the Singapore pie. One of the four Asian Tigers, Singapore's booming economy attracted immigrants from across South East Asia in the 80's. For Rain's resourceful Thai parents, the Golden Mile Complex was the perfect place for them to start out in Singapore. Beginning their lives in a Thai enclave meant that they would not need to start completely afresh in unfamiliar territory -- the many emigrants before them have already set up a thriving community there.
Rooted in the Golden Mile Complex, Rain's family and their Thai restaurant business have both grown in the past 20 years. Their restaurant is now a large establishment spanning two units at a prime location in Golden Mile Complex. And they also live in an apartment unit above the complex. "It's a community," she says. "I have been living here for really long. Everyone knows me. The parents, their children as well, because we all grew up together. There's this connection."
Many other businesses in Golden Mile are also family-owned. Mei Jun and her mother, Rutna, have been running a hair and beauty salon across from Rain's family restaurant for 26 years. Rutna, a Chinese-Thai from the North of Thailand, describes why and how she came to Singapore and crafted a life for herself here. After a few years of working in Golden Mile, she married a local Singaporean-Chinese and they started a family. "We have a home here (in Singapore), so we can be with our children here."
The Thai community here is forged out of connections. "I knew about Golden Mile back in Thailand. (I think) 100% (of Thai people) knew about Golden Mile. Thai friends have came here (and told us about) Golden Mile," Mai, the proprietor of a crepe shop in the Golden Mile's infamous Thai supermarket, says. She is pouring batter into the crepe pan. Mai started her stall in the supermarket 7-8 years ago after a clothing business.
This sort of network system that forms organically is detailed in the phenomenon known as "Chain Migration", first posited by John S. Macdonald and Leatrice D. MacDonald in their paper, "Chain Migration, Ethnic Neighbourhood Formation, and Social Networks". By means of primary social relationships, new immigrants in the country enter pre-existing networks. For the Thai people, that means that Golden Mile, a Thai enclave, is the first point of contact for many immigrating to Singapore; the first link to the chain, and for many, the strongest.
"I think Thai people overall are connections-based. Even Thai students in school -- it's all connections-based. (That's how) we meet and all that." Sophie, a Thai-Korean PhD student in one of the Singapore universities, says. We encountered her in the Golden Mile where she was doing missionary work for her Thai church service, reaching out to the Thai workers who frequent the place. Sophie has been in Singapore for a year. "I heard of Golden Mile when I arrived in Singapore from other Thai people. So Golden Mile is known to Thai people through other Thai people, or through connections. There are a lot of workers here, right? That's how the workers find their place (here)."
The Making of Thai-ness in Little Thailand
On the Sunday that we visited, the first and third floors of the Golden Mile were filled with migrant workers. They had spread their bamboo mats across the corridors and were sharing their local food with one another.
The impression that locals have of the Thai diaspora is centred around the Golden Mile Complex. Ask a local where to find the best Thai food in Singapore or mookata (Thai grill and hotpot) and they will unequivocally send you to the Golden Mile. The siam dius (Thai discos) here are also famous, lending the Golden Mile its seedy reputation. As we walk across the corridors, young Thai hostesses pass us by, their patrons trailing meekly. The Thai supermarket upstairs is also famous for carrying Thai wares and products. Mai's shop sells Thai-style crepes, a trendy food item in Thailand.
For Mai's children, the Golden Mile is home. Here, her two children keep in touch with their Thai identity by interacting with Thai people and engaging with the culture. " They like it (spending time in Golden Mile) because Thai people are fairly easy going. They know they are Thai and they learn about Thai culture."
Rain says that although the Golden Mile is not quite similar to Thailand, "it still makes (for) a good home atmosphere," replete with sensorial invocations of Thailand. "It's just, the building. The smell of the building. I heard some locals don't like the smell of the Golden Mile. They find it smelly. It's actually all the herbs from Thailand."
When asked what of Golden Mile reminded her of Thailand, Rutna answers: "Here, we find our 感覺." "感覺" is a Chinese word that, when translated, means a sentiment, an atmosphere, or a vibe. When we asked what sort of feeling, she answered: "the feeling of coming home."
However, as we came to soon find out, the Thai-ness has slowly been disappearing for some time.
Achara, a bright-eyed teenage girl helping her mother run her simple food stall, remarks on the diminishing number of Thai workers in the Complex. "There used to be a lot more Thai people. The restaurant there," she gestured to an establishment across, "a few years back there were actually Thai workers, but now because the owner couldn't get a quota to hire Thai people, they hire Singaporeans (and) Filipinos."
A lot of the local shops have been tailored to suit Singaporean tastes, with some even being run by Singaporeans seeking to capitalise on the Golden Mile's repute as a Thai enclave. Rain remarks that a good number of the Mookata establishments in the Golden Mile are now run by Singaporeans. The diminishing authenticity of the place and the commodifying of the culture has led to the inhabitants being skeptical of external actors calling for preservation of the building.
"I think a lot of (the) younger generation want to preserve this building. I find that okay, (but the Golden Mile is) very different from what you hear (about it) as an outsider. (Most are) just here for Mookata, siam diu, that's all. They don't really know what is happening inside and they don't know how it works. They don't feel involved in it. They are just here for a Thai fix. It's more than just having Thai food. For many of us, it's our community."
Immigrant Identities
For the young Thais who grew up entirely in Singapore, the question of immigrant identities come into play. Their identities end up in a mire, with different immigrant experiences yielding different identities. When we asked her whether she considered herself Singaporean, Rutna promptly answers: "Of course." Mei Jun and Rutna are both naturalized Singapore citizens. Rutna having spent most of her life in Singapore, and Mei Jun all her life here, the possibility of returning to Thailand is toyed around with but often shelved for later. "I will wait for old age to think (about returning to Thailand). Right now, it's about earning money," Rutna quips wryly.
Others, like Sophie and Rain, differ. It seems that they are not alone; the number of Thais in Little Thailand has been on the steady decline. The first wave of immigrants have either returned to Thailand or assimilated quietly due to the nature of the work visas issued to them, limiting their stay in Singapore. Meanwhile, newer immigrants face the angst and anxiety of Singaporeans on top of the systemic disadvantages that they face.
Unlike local Chinese Singaporean students and the Mainland Chinese international students, Sophie is unable to speak Chinese and thus faces difficulties in her field. "I was a bit shocked coming to Singapore. (The impression Chinese speakers have of us non-Chinese speaking students is that) "they're not of our own kind…" Because you can't speak Chinese."
"We experience disadvantages when it comes to things like job applications and other things like PR applications, or citizenship. Which I get, this happens everywhere." But she also points out a few other disadvantages as an international student in Singapore. The stipend paid to international PhD students can be 1,000-2,000 SGD less than that paid to Singaporeans. On top of that, international students have to pay for on-campus housing. International students are also mandated to do up to twice the teaching hours as Singaporean students.
The prohibitively expensive property prices in Singapore, coupled with the frantic way of life, also puts young immigrants off from living in Singapore. "Getting an HDB (public housing flat) here, you live in a rathole. It's so small. The same amount of money that you're paying, we could buy a car and a house. It's so difficult for Singaporeans. (What more) if I am here as a foreigner, I'm not going to be so privileged," Sophie says.
As for Rain and Rutna, it is only a matter of time until they are forced to move out of Golden Mile. .
Little Thailand, Big Problems
Unfortunately, the Golden Mile's structural issues are undeniable and are becoming a more pressing issue for tenants. Rain explains to us that technical issues are handled on an ad hoc basis. There is little to no regular maintenance and repairs and checks are only conducted by the maintenance committee when something goes wrong and is reported. Rutna recounts evacuating the building during the Nicoll Highway collapse of 2004, battling flooding in the lower levels of the Complex, and dealing with leaks and structural disintegrations on the regular. The motley of problems with the building almost casts its en bloc as a blessing.
A shopkeeper who runs a restaurant hidden in one of the more quiet corridors of the Golden Mile also points at public safety issues. "(It's) not healthy for children… not a really healthy place for them to grow up in." He gestures to his preteen daughter who is helping to serve customers in the restaurant. His daughter often asks him who the Thai escorts are, and he is forced to tell her that they are merely patrons' friends. "I am happy (for the en bloc). I don't like this place."
During a panel hosted by The Substation, architect of Pearl Bank Apartments Tan Cheng Siong explained that this is a systemic problem in the construction industry. Technicians in Singapore are not well-trained enough to handle maintenance at such a large scale, resulting in deterioration that snowballs at an expedited rate. This is exacerbated by the fact that the building has already been in a state of disrepair for a while and the lack of incentives for tenants to make any permanent improvements due to the impending expiry of their leases.The disrepair not only lends the building its seedy reputation but has also driven rent prices so far down that it has attracted "unsavoury" businesses.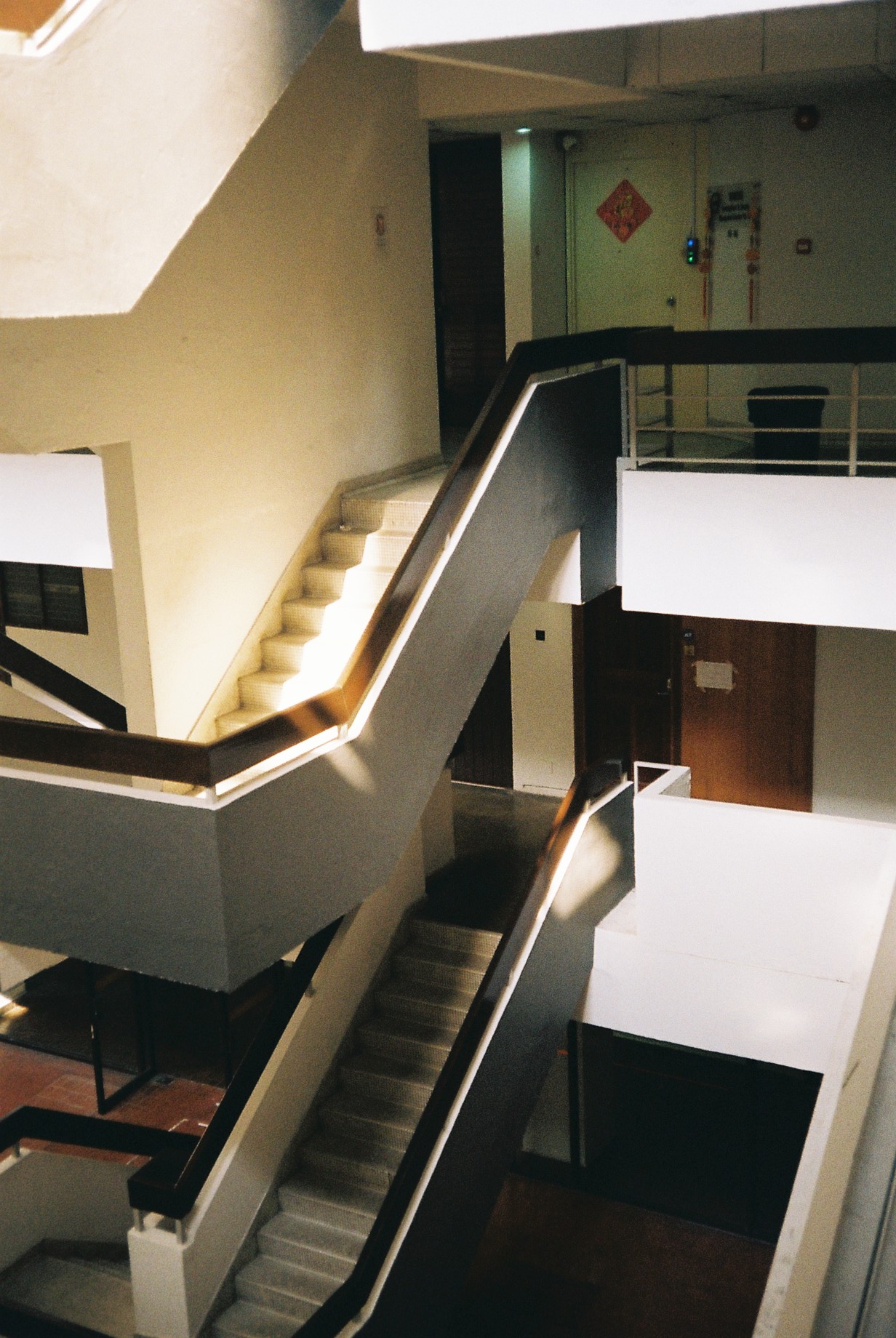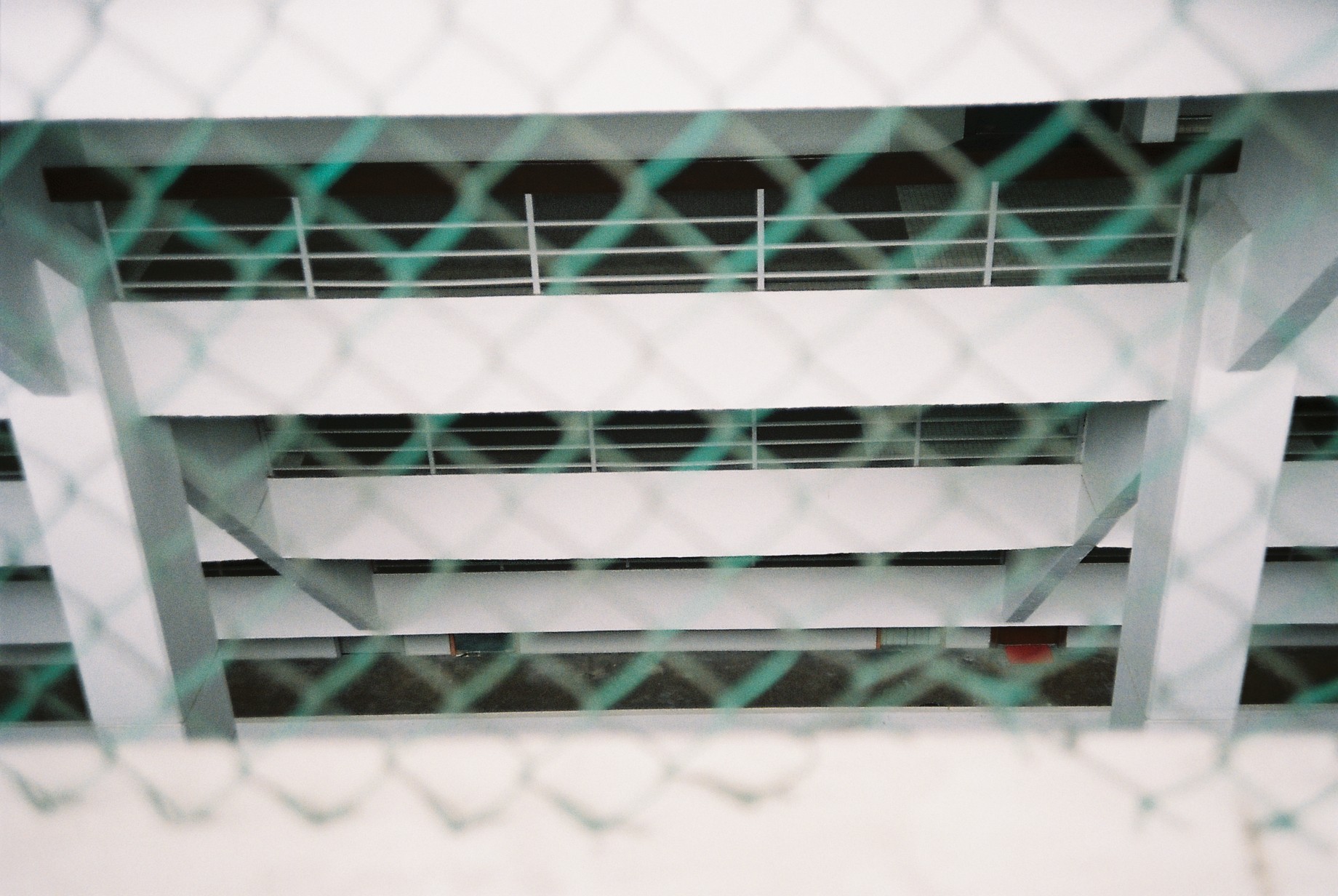 Tenants and the Collective Sale Committee (CSC), the committee set up to mediate the en bloc sale, have a passive one-way relationship whereby any news regarding the en-bloc is simply conveyed, and the tenants are conspicuously not involved in the dialogue. "The owners of these shops, they will have to attend (a meeting with the CSC) because they will have to know what they are going to go through. My older sister will attend the meeting, (but) she just goes to receive information."
This uneven power dynamic is typical of a landlord-tenant arrangement but this status quo should not be left uninterrogated. The imbalance is further exacerbated by the fact that the CSC is composed of mostly Singaporean landlords who own assets, while tenants comprise mostly of Thai immigrants with limited stakeholdership.
The question of displacement is also pertinent here. When Golden Mile is eventually demolished, suddenly a large community of Thai immigrants will be displaced from their businesses, homes, and a building that they have come to be associated with and attached to. Some of the workers we have spoken to have already been anticipating this and have made arrangements to move to a new location but many others are uncertain of what the future holds for them. Rutna saved up and invested in a storefront in another shopping mall five years ago when she first heard hearsay about the potential en-bloc. In contrast, Rain's family have no plans in sight.
"(We haven't made any preparations) because they haven't told us anything. They only told us that they have tendered, but then we haven't found out much more information." Although the tender is up, finding a buyer and the process of acquiring the building will take another three to five years. Rain is confident that they will have time to set up shop elsewhere. She is more concerned with the dissolution of the Thai community.
"I don't want them to sell en bloc. Because (the Golden Mile is) like my home already, it's my comfort zone. Without it, I think (the Thai community) would be different. Even though we were to move, even (if we're) going to have a new Little Thailand… not everyone is going to (move there) together. All the vendors here have been around for a very long time."
Mei Jun admits the same sentiment, acquiescing a little attachment to the building. "Since young I've roamed around this building. It seems that people are more (concerned with) where we can find the Thai community after en bloc." While Rutna is unfazed by the en bloc due to her strong regular customer base, Mei Jun expressed worry for the other Thai business owners. "(My mom) actually has a lot of regular customers so they will just go back to her. Other businesses, they may (face trouble). Some of them are (incidental customers) working in the offices." Others are the Thai workers who chance upon the businesses on their visit here. The agglomeration of Thai businesses that support both its patrons and its owners is thus disrupted, and those without extensive networks already embedded into the Thai community are likely to face difficulties in continuing their business.
Going, Going, Gone
There is a general feeling of placid acceptance, not only of the impending sale of the building, but also of the Thai tenants' general dispossession when it comes to having a stake in whether or not the en bloc proceeds. Being kept in the dark about the closed-door dealings almost comes as a given when the tenants are seen by the landlords as transient, having only partial tenure and only a semblance of ownership in the title of the shops they operate out of.
"I think (the tenants) are okay (with the building's sale). Even if they want to en bloc, we cannot say anything. There's not much to say. We don't have the power to change anything. If they want to sell, they will sell," Rain says.
The demolition of Golden Mile does not mark the end of Little Thailand and the Thai diaspora in Singapore. Virtually everyone we spoke with is convinced that the Thai diaspora will find another space in which to revive Little Thailand, in some form or another; diminished or otherwise. Rutna repeatedly stressed the fact that they could easily pick up and plant their business somewhere else. Achara also quipped that a few of the eateries in the Golden Mile complex will make their way across the road to the Golden Mile Food Centre, where there is a sizeable number of Thai tenants already. Achara herself is slated to take the torch and continue her mother's business.
If nothing, the Golden Mile en bloc episode has brought to light the need to think about building Singapore as a post-globalised city. Immigrants in Singapore are no longer coming in huge waves as they did in the 70s; many immigrants grow up with us as our neighbours and friends. Rain and Mei Jun represent the increasing number of third-culture children growing up in Singapore, some may stay and some may leave but they all undoubtedly make up the social fabric of Singapore. Likewise, the insular and little understood Thai community of Golden Mile might end up dispersing across the island , or they might all be transplanted to another building to reconstruct Little Thailand.
We are humbled at the reminder of our own hubris,or our unfounded belief that Singapore is desirable to everyone, when Sophie explains to us how many Thais actually wish to return to Thailand when given the choice to do so. "I think (the Thai community is) mostly going back to Thailand. I had a friend who was a dentist here, in Singapore, and she earns so much but in the end she just wants to go back to Thailand. It's just the environment. The quality of life. Yes, that's the word. The quality of life is different."
The diasporic condition is unprecedented in Singaporean society and should be actively considered as we continue to plan and develop the city. Whether it is the buildings that inevitably "ghettoise" and transform into homes away from home for immigrant communities, or the outdated CMIO framework that no longer reflects our diverse population and fails to accommodate new identities the like of Rain, Mei Jun, Mai, Sophie, Rutna and Achara, Little Thailand poses big implications and forces us to reconsider the way we interact with and include immigrant communities in Singapore.
All photographs are copyright Jacob Meyers.