Affordable Housing for Artists in New York City - What are the challenges?
By Daniel Arnow
"The city fosters art and is art" – Lewis Mumford
New York City has long been a center for cultural production and a home to its vast workforce of cultural producers. Artists have always lived and worked in New York City. From the pioneers of Hip Hop and Latin Jazz in the South Bronx to the radical theater artists of the East Village and Lower East Side, artists contribute to the urban fabric and the city serves as their muse. The storied apartments above Carnegie Hall, brownstones in Harlem and the industrial lofts of Tribeca and SoHo have been the birthplace of works of art that define our civilization. The mythology and romance associated with artists living in the city can dissipate quickly when we consider the harsh reality of today's housing market.
New York City is undoubtedly in the throes of a housing crisis. Citywide, the vacancy rate is low (3.63%) and between 2005 and 2016 rents were rising at a faster rate than incomes.(1)(2) These statistics show their ugly face when we look at the daily homeless census in New York City - the number hovers above 60,000 people. In response to the crisis, the current administration has launched an ambitious, and widely criticized, housing plan. On the surface, Housing NY 2.0, the second iteration of the city's housing plan, calls for the creation and preservation of 300,000 units by 2026. In the 2015 State of the City Address, one year after Mayor De Blasio took office, he committed to creating "1,500 affordable live/work spaces for artists in the coming decade."(3) Unfortunately, artists have yet to see this goal realized.
Artists have a complex relationship with housing and real estate markets. While artists don't necessarily intend to be gentrifiers, they are frequently seen as an agent in initiating gentrification in lower-income and industrial neighborhoods - places they can afford to live. Artists unknowingly start as agents of change, but as capital follows, public policy and private real estate interests frequently concretize the gentrification process. This story often ends in the displacement of long-time residents, businesses and usually the artists too. But affordable housing, that is subsidized by the government and rent restricted, can help mitigate displacement.
To make a case for the the value of arts and culture, the arts research and advocacy community has sharpened its sword with arguments rooted in the economic impact of the arts. A 2017 report put out by Americans for the Arts, found that nonprofit arts and culture organizations in the United States generated $61.1 billion in economic activity and $74.1 billion in event-related expenditures by their audiences.(4)
In addition to the financial return, there is increasing evidence of the positive social impact of the arts. Research from the University of Pennsylvania suggests cultural assets can help strengthen communities. In fact, a 2017 report titled "Culture and Social Wellbeing in New York City" found that places with high concentrations of cultural assets correlate with positive outcomes in social indicators like education, crime and health.(5) With evidence of its widespread benefits, arts and culture has been positioned as a public good.
With clear affordability strategies recommended in New York City's recently completed Cultural Plan (CreateNYC), a commitment from the Mayor to build 1500 units of affordable artist housing, and an understanding of how arts and culture contributes to healthy communities, the city is poised to ensure that artists can continue to live and work in New York City. However, artists face significant barriers when trying to access affordable housing.
The artist population is vulnerable because of the nature of their work. Wages are low and inconsistent and the work fluctuates and comes in episodes. These vulnerabilities, along with legal hurdles, present specific challenges as it relates to securing long-term, decent and affordable housing.
Jon is 46 years old and works as an actor and carpenter in theater, film, and television. He lives in a government-subsidized, single room occupancy building that houses tenants who are low-income, formerly homeless, living with mental illness and/or HIV/AIDS. "I earn my income primarily through acting jobs in the theater. In between theater work I work as a background actor doing stand-in and photo doubling for film and television. I also freelance as a production carpenter for scene shops, children's theaters, and high schools." Jon's annual income in 2017 was approximately $26,000 which puts him in an extremely low income range.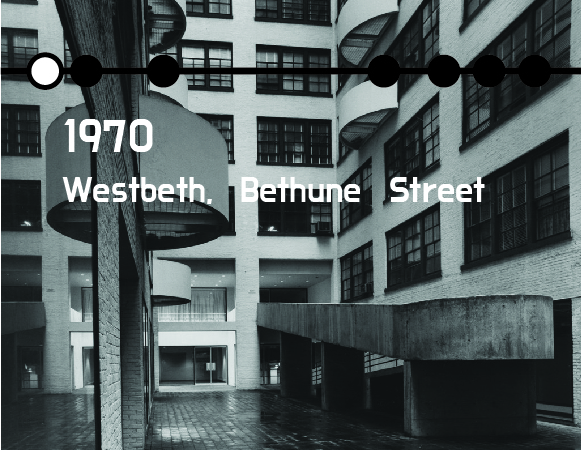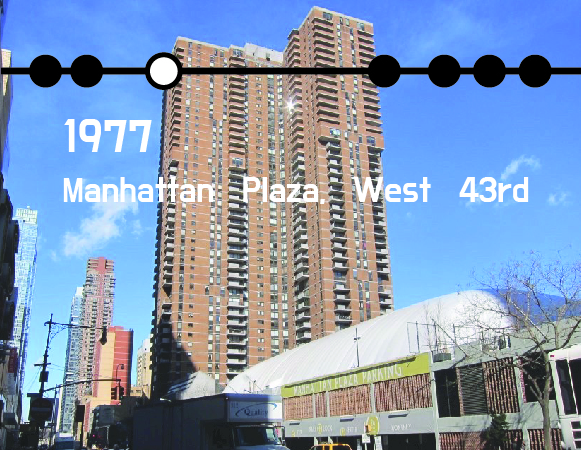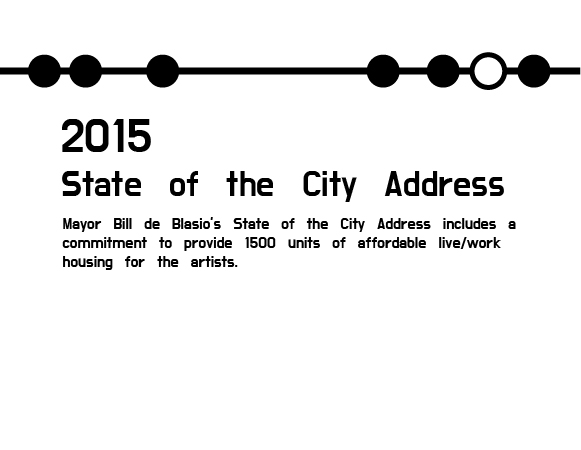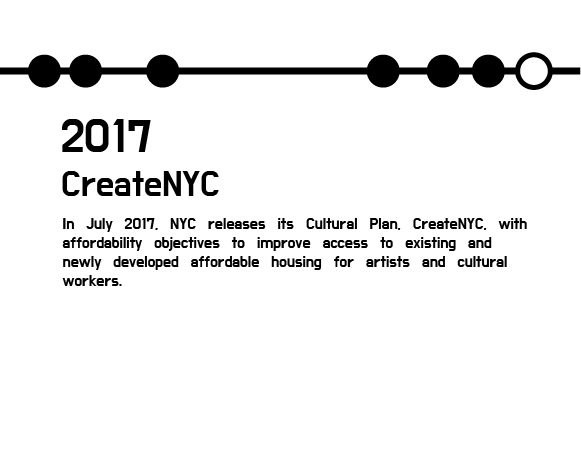 New York City has a long history of affordable housing for artists including older projects like Westbeth, and Manhattan Plaza and more recent examples like The Schermerhorn and El Barrio's ArtSpace PS109. Each building is unique in terms of when it was built, how it operates, how it certifies artists, where the subsidy or funding came from and what regulatory agreement was reached with the city. Today, there are a number of challenges to developing new affordable artist housing. While an artist housing preference is allowable at the federal level, there are real obstacles at the city level.
At the federal level, the Low Income Housing Tax Credit (LIHTC) is the most prolific tool available to developers for creating affordable housing for low-income Americans. In brief, this is how it works - the IRS distributes a fixed amount of LIHTCs to states. Then the state housing agency reviews applications for developers who agree to set aside affordable units in their building. Developers who receive the tax credits can sell them to investors to raise money for their affordable housing project.
The IRS requires that projects that benefit from LIHTC must be available for use by the general public. This rule was clarified in the 2008 Housing and Economic Recovery Act.(6) The clarification said that a project does not fail to meet the general public use requirement solely because of occupancy restrictions or preferences that favor tenants "who are involved in artistic or literary activity". In other words, at the federal level, for LIHTC projects, an artist housing preference is allowable. However, there is a city law that presents real challenges to creating new artist housing in the five boroughs. New York City's Human Rights Law says that discrimination on the basis of occupation is prohibited in housing accommodations. This means that at the city-level, artist housing preference is not allowable because it might be interpreted as discrimination on the basis of occupation.
All affordable housing programs are based on income eligibility by household size - with no occupational preferences. For many arts workers, the idea of simply reporting your annual household income is inconceivable. Jon is looking to move to a slightly bigger apartment in a quieter neighborhood to improve his quality of life and wellbeing. He is actively applying for housing lotteries through NYC Housing Connect, the city's online portal for all of the new affordable housing developments. "Aside from the staggering amount of paperwork, the most challenging aspect [of the affordable housing lottery process] is documenting a consistent income level while working in a career filled with unknowns and inconsistencies...Any attempts at determining an accurate income projection for artists is especially challenging, not only from year to year, but from month to month and week to week."
Affordable housing applicants are charged with the task of self-reporting their annual household income in affordable housing applications. Then comes the challenge of verifying it. Income limits are set by the federal government. In order to remain in compliance with tax credits and other affordable housing programs, developers are required to certify applicants' incomes to ensure that they have not exceeded the set thresholds. The guidelines for calculating income are prescribed at the federal level with additional guidelines set by the city. Ultimately, the affordable housing application system is designed for individuals with a regular income stream from one employer - not the case for most artists with multiple sources of income.
In order to verify an artist's income, it is common to analyze a big stack of documents including pay stubs, proof of cash payments, W2 forms, 1099 forms, unemployment records and historic tax returns which all represent income from employment, self-employment and non-employment (e.g. social security, unemployment, alimony etc.). The idea of verifying employment for an artist in the gig economy is often futile. Even with clear guidelines for calculating income, there is not one way of doing it and methodologies used in housing interviews can be fuzzy.
Roslyn is a 36 year old actor and singer. "I am originally from Brooklyn, and after years of roommates, I moved to Jersey City a few months ago in order to afford my own apartment." Roslyn earns most of her money as a server at a restaurant. When asked about her biggest challenge in the affordable housing lottery process, Roslyn said "Up until about a year ago, not making enough money and now possibly making too much money...our income fluctuates a lot, whether from survival jobs or actual acting work. Some years are great and some are just terrible."
There are support services available to assist artists like Jon and Roslyn navigate the complicated affordable housing system. The Actors Fund is a nonprofit human service organization that provides a vital safety net for people in the performing arts and entertainment community. As part of a wide range of services that address the unique needs of the community, The Actors Fund works to increase access to affordable housing opportunities for its constituents. The organization's Affordable Housing Initiatives are focused on educational programs, resource sharing, advocacy and development. Through the Housing Resource Center, Jon and Roslyn can take a seminar on the ins and outs of how to apply for affordable housing. The seminar is a prerequisite to receiving one-on-one assistance with NYC Housing Connect, assistance drafting appeal letters in the event you're rejected, or preparing for a housing interview.
The stories of artists fleeing New York City for more affordable urban centers like Detroit, Austin and Nashville are widespread. However, statistics sometimes tell a different story than what many artists observe in their communities. Despite housing pressures and the distinct challenges that artists face, a report from the Center for an Urban Future found that the number of artists living in New York City grew by 17.4 percent between 2000 and 2015. This explosive growth was found in nearly every artistic discipline, borough and neighborhood.(7)
With the artist population continually growing, the public and private sectors, with the help of arts and housing advocates, have work to do in order to lower barriers to affordable housing for artists. In the meantime, history tells us that at a minimum, artists will continue to find a way to live and create work in New York City. I hope we can figure out a way to help them thrive.
Cover illustration by Steph Lew. Steph is a Freelance Artist from San Francisco, her work includes concept to production for companies such as Nickelodeon, EA and Zynga. She primarily uses Adobe Photoshop for her digital artwork. You can find more of her artwork here: http://www.stephlew.com/
Sources